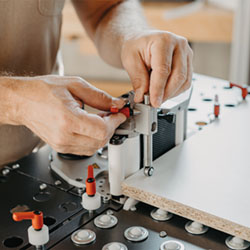 In order to enhance the contact of the plate on the ball casters of the BAT machining table, it is optionally possible to set the hold-down device to the exact plate height.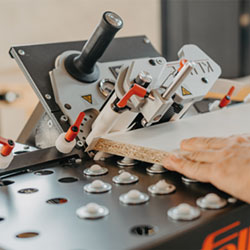 The BAT significantly simplifies the approaching of bevelled edges. All angle settings from 0 - 55° are freely adjustable. Commonly used angle settings can be locked.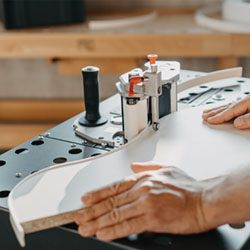 Чтобы поддерживать опору пластины на шариковых роликах стола для обработки BAT, можно на точной высоте пластины установить дополнительное прижимное устройство.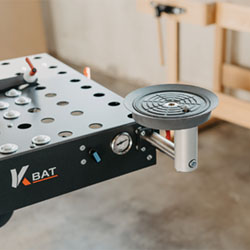 The workpiece can be fixed with the vacuum plate to ensure safe finishing of the edge. When it is not used, it is switched off by a touch valve.