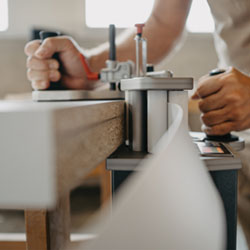 All commercially available edges from 0.4 - 3 mm (¹/64 - ¹/8 in) with pre-coated or post-coated functional layer can be processed with the HIT-M.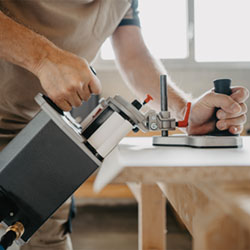 For bevelled plate edges, the support plate can be swivelled up to 50°.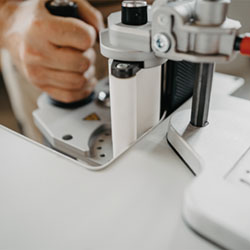 Especially due to the driven pressure roller of the SA-model, extreme inner radii as from 10 mm can be effortlessly implemented.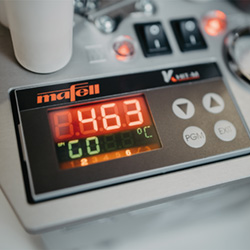 A clear arrangement of the control elements makes working with the device simple and intuitive.