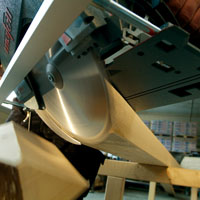 With a tilting range of 60°, the MKS 130 Ec is ideal for compound miter cuts. Even at this angle, the maximum cutting depth remains an impressive 65 mm (2 9/16 in.).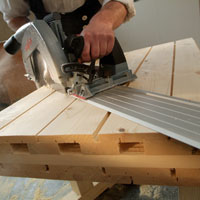 To enhance precision, the MKS 130 Ec can be used together with a guide rail.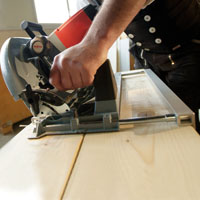 The parallel fence, together with the ample reserve power of the new, high-performance CUprex motor, are further guarantors of precise guidance and clean cuts.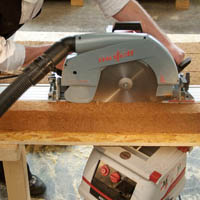 In combination with the S 50 M dust extractor and guide rail, the MKS 130 Ec makes certain of clean and exact cuts, even in problematic insulating materials.