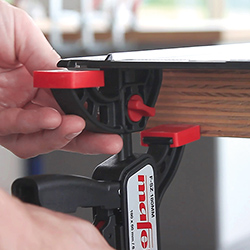 With 2 fixing clamps the guide rail can be fixed additionally on the workpiece.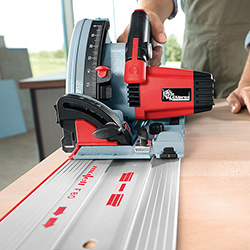 Two detachable holding strips on the underside of the guide rail ensure outstanding grip and protect the surface of your workpiece.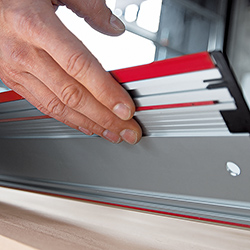 For 100% precision and clean cuts: the MAFELL guide rail system with tear protection.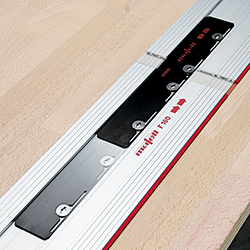 A connecting piece, which is easily accessible from the top, is all that is required to join two guide rails. It is always to hand and slides back when not in use.