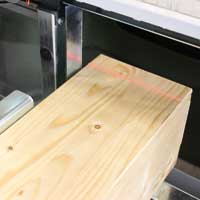 Laser technology allows positioning of the workpiece after marking.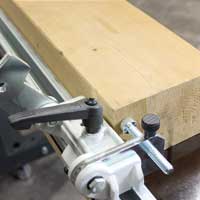 The 3 m (9.8 ft) long support profile with mm scale and length stop allows precise positioning of the workpieces.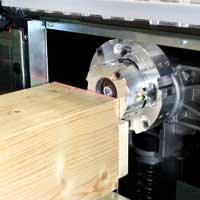 Straight and angled tenons are executed in a single work cycle as the control permits machining on 4 sides. This also allows all-round chamfering of the tenons.
Clear, transparent layout – the controls of the ZAF 250 Vario for automatic or manual operation.