Simply tilt the cutting unit to execute angled tenons.

The ZAF 200 is specifically suited to cutting haunched tenons (important in visible structures).




The special cutter head can also produce lapped joints, such as corner and ridge half-lap joints. The necessary tool changes are quick and easy.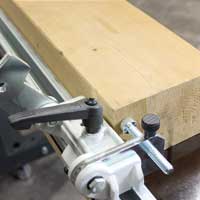 The 3 m (9.8 ft) long support profile with mm scale and length stop allows precise positioning of the workpieces.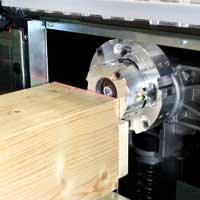 Straight and angled tenons are executed in a single work cycle as the control permits machining on 4 sides. This also allows all-round chamfering of the tenons.
Clear, transparent layout – the controls of the ZAF 250 Vario for automatic or manual operation.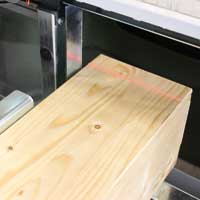 Laser technology allows positioning of the workpiece after marking.