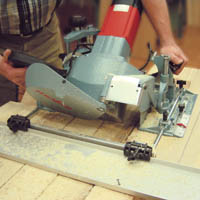 The ZK 115 Ec with the guide rail.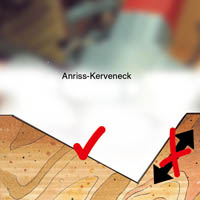 Unsurpassed precision – approved right-angled height adjustment. Distance of noches always constant irrespective of wood tolerances.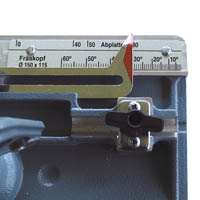 Just position the machine on the skew notch edge of reference.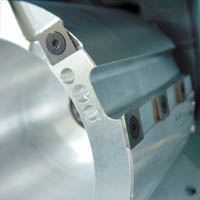 New cutter head with reversible carbide tips for extreme machining rates and optimum chip removal.