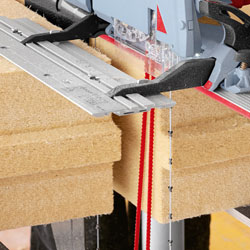 Perfect interaction of all system components and innovative details, including the cutting wire, carbon guide fin and chip sweepers, achieve a high-precision cut.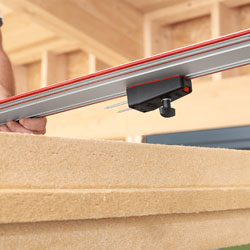 Insert a track clamp in both ends of the guide track, offer up the track and press the tips into the material. Attach the glider, offer up the DSS 300 cc, make the cut and the job's done.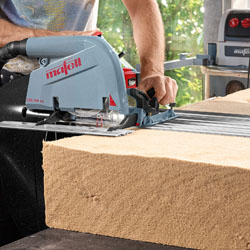 Flexible materials, as used to insulate the space between studs for example, can be cut quickly and accurately with the DSS 300 cc as well.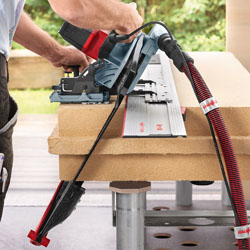 For exact bevel cuts, the DSS 300 cc can be continuously pivoted through 60° referencing the scale. To make the cut, use an auxiliary rest on or alongside the guide track.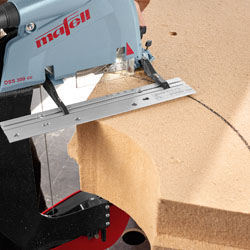 Detach the double-sided toothed belt and lower the pulley. Thanks to the unique cutting wire, the DSS 300 cc can cut in practically any direction.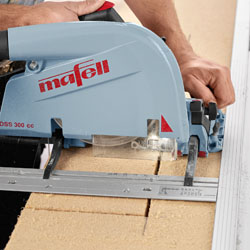 Attach the guide track to the long side of the opening. Cut the short side freehand, following a mark. Cut the long side by running the tip of the base plate along the guide track.