Ideal application e.g. for rafter cuts. The universal guide support as an optional accessory.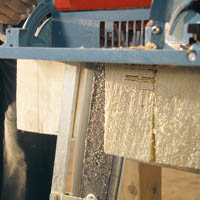 Superior cut quality with the ZSX Ec.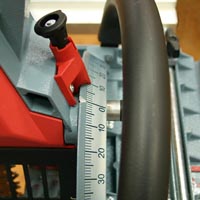 Highly legible scale. Standard tilt angles can be set quickly and simply by means of the locking function.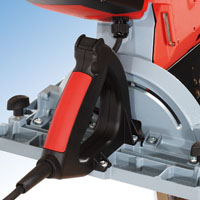 The ideally positioned soft grip handles ensure maximum user comfort. The on/off switch and starting lockout are integrated in the rear handle.