Due to the saw feed motor and convenient one-man operation panels can be cut easily and fast.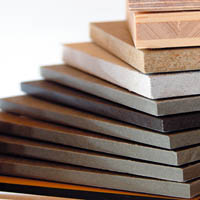 The perfect system for all panels from e.f. particle boards up to cement fiber panels.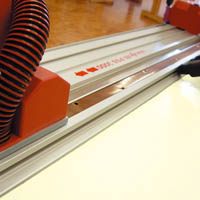 In conjunction with the integrated suction channel and the S 50 M, it eliminates practically all of the dust particles that occur.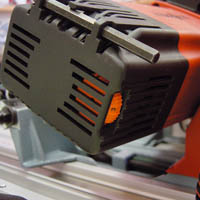 Setting wheel for speed adjustment for various materials.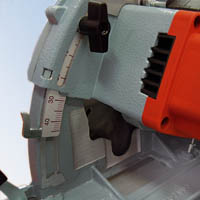 Precise cutting depth adjustment due to an exact scale.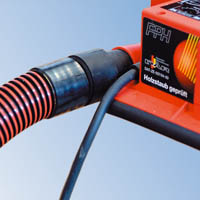 For a practically dust-free environment. Compatible with the MAFELL dust extractors S 25 M and S 50 M.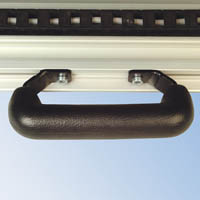 Easy to carry by adjustable handle integrated in rail.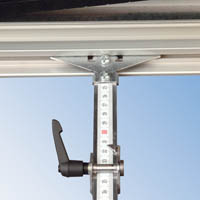 Available as accessories - attach easily to the guide rail of the PSS 3100 SE.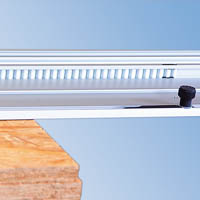 Adjustable stop ensures compliance with desired cutting length and allows the blade to exit the work at the end.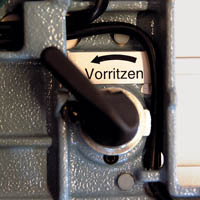 Saw unit can be set to scoring for tear-free cuts. Due to the scoring cut the cutting edge is shifted slightly.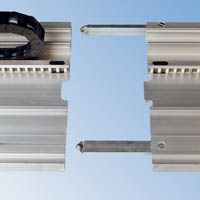 The guide rail is separated quickly and easily with the supplied hexagon key driver - a great aid to transportation.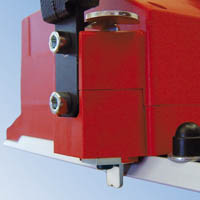 Ensures seamless cuts even in long workpieces.