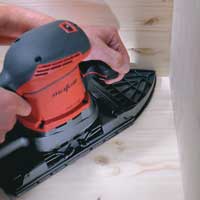 In corners, on edges and wherever access is restricted – but detail and precision are essential – the Delta sanding pad effortlessly ensures perfect results.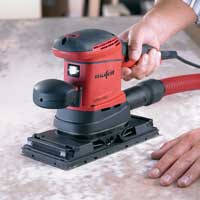 Very fine surfaces or high removal rates – in combination with the appropriate Abranet® abrasive mesh, the UVA is extremely versatile.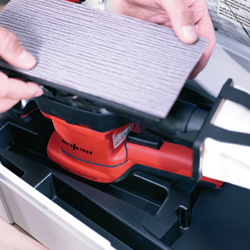 Sanding paper easy to change. The T-MAX case accommodates the UVA 115 E upside-down in a fixed position to facilitate changing.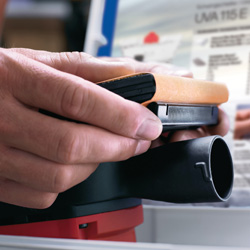 The mechanical clamp for sanding paper supplied on rolls fixes the paper exactly so that it cannot sag.