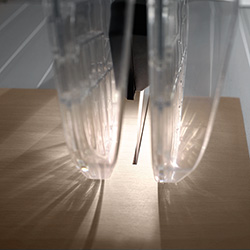 The sensor-controlled working light provides the best view of the cut. The partially transparent protective hood completely covers the saw blade and thus provides for greater safety.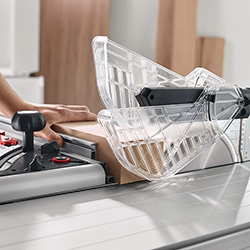 Thanks to the great cutting height and cutting length, the ERIKA is ideally suited even for cutting solid timber and for carpentry applications.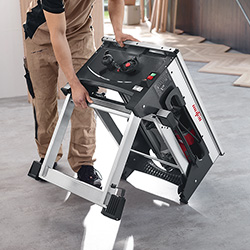 Assembling and disassembling the ERIKA are simple one-man jobs. You can unfold the built-in fold-away support within seconds and without tools.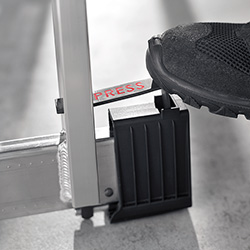 Unevenness of the surface can be levelled out with the level control simply by pressing down with the foot.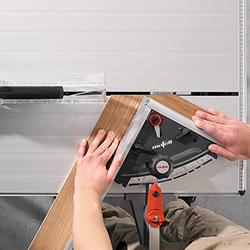 The multi-purpose guide fence allows two miter cuts without changing.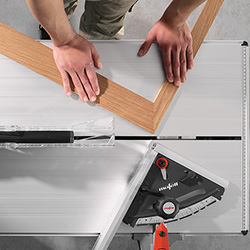 ... or adjusting the fence. The result: perfect 90° joints.