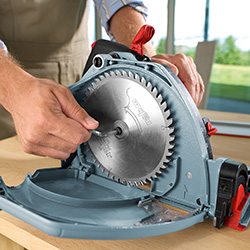 MAFELL offers the fastest blade change worldwide. Simply press release button and lift lever. Housing opens and allows you to change the blade in a matter of seconds, without any risk of damaging the teeth.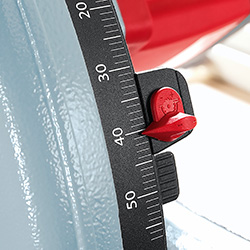 With or without rail – simply turn the pointer to show the exact cutting depth.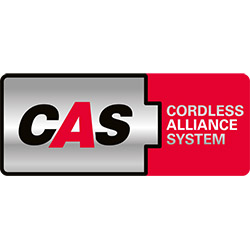 This product is part of the Cordless Alliance System. CAS means: One battery, many solutions. 100% compatibility of machines, battery packs and chargers!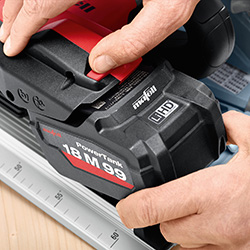 The high-performance 18 V lithium-ion battery is processorcontrolled and monitors all the relevant parameters, such as charge and temperature.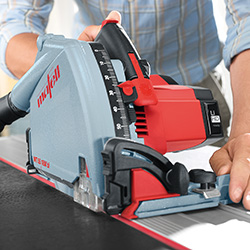 The MT 55 18M bl comes into its own, for example, when executing high-precision plunge cuts in kitchen worktops.