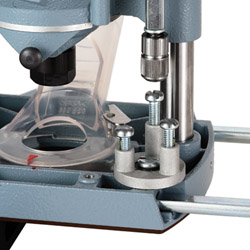 Adjusting the cutting depth by means of three-position revolving depth control turret.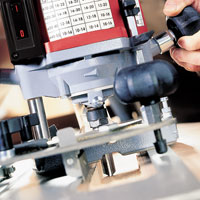 The LO 65 Ec in daily use.
Available as a special accessory, the router guide device for cutting housings in staircase strings can execute all cuts up to 640 x 60 mm.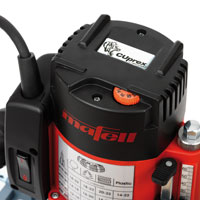 The output of the digital electronic CUprex motor is continuously variable to suit a wide range of materials and cutter diameters.