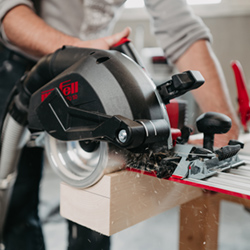 The NFU 50's sheer strength and outstanding motive power permits cuts 60 mm (2 3/8 in.)wide and 50 mm (1 15/16 in.) deep.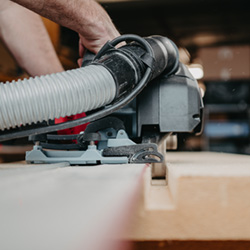 Grooves measuring 22 mm (7/8 in.) to 40 mm (1 9/16 in.) can be produced using the expanding groove cutter available as an optional accessory.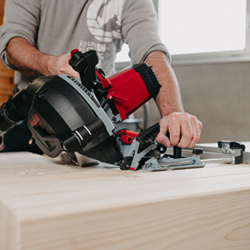 The NFU 50 can also be used as a skew notch and tenon cutter.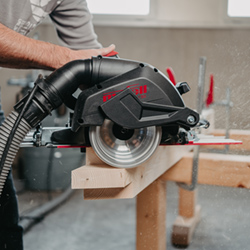 Individual tenons can be executed effortlessly with the NFU 50 and guide L.