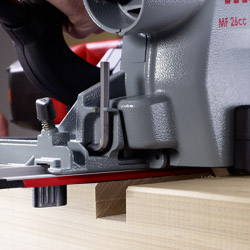 When cutting crosswise grooves, typically for risers or shelves, use of the guide 400 is recommended.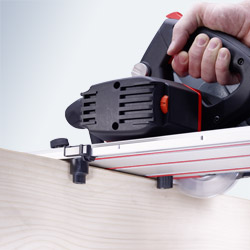 Stops are provided on the underside of the rail for adjusting the angle according to the scale.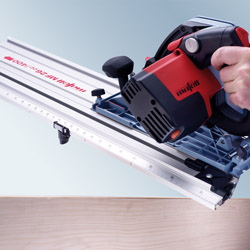 Once the machining operation has been performed, a spring automatically returns the multicutter to the starting position.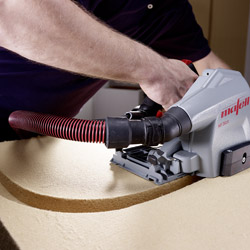 Service ducts can be cut in soft fiberboard quickly and without any dust with the MF-VN 25 expanding groove cutter.