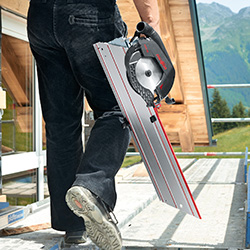 In view of their low weight, the 18 V versions are perfect companions when working on site. The innovative, high-capacity battery technology delivers stamina and tremendous power.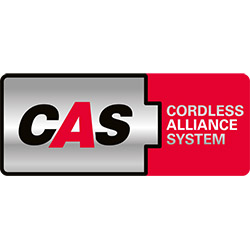 This product is part of the Cordless Alliance System. CAS means: One battery, many solutions. 100% compatibility of machines, battery packs and chargers!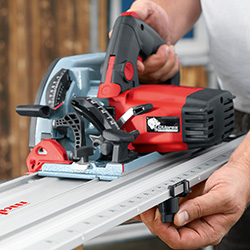 The highly graduated scale permits very precise angle setting.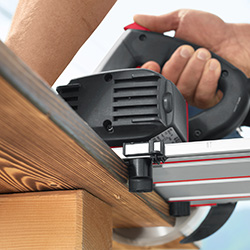 The fixed and adjustable stops on the underside of the rail allow the system to be used for angle cuts from +60° to -60°.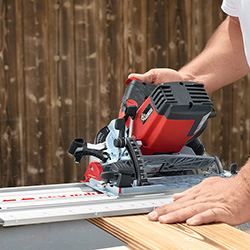 Thanks to the generously-sized angle scale, miter cuts always ensure a perfect fit – as seen here with exterior cladding.