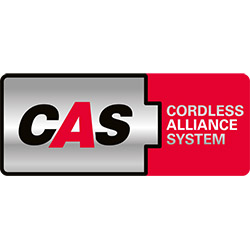 This product is part of the Cordless Alliance System. CAS means: One battery, many solutions. 100% compatibility of machines, battery packs and chargers!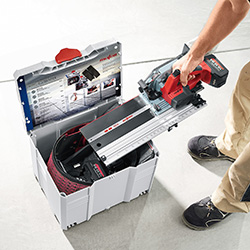 One system, five saws, one case: the KSS 40 can be used as a cross-cut saw, plunge-cut saw, shadow gap saw or portable circular saw with or without the Flexi-Guide FX 140 for extra guidance when cutting.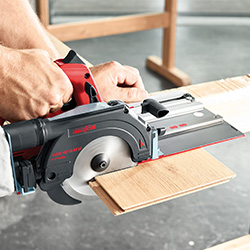 Fastening the portable circular saw to the KSS rail creates a very practical single-handed cross-cutting system.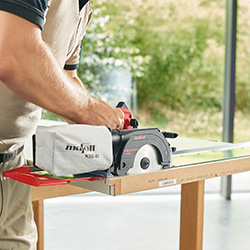 In combination with the roll-up Flexi-Guide FX 140, precise guided cuts up to 1.4 m (4.6 ft) long can be executed with consummate ease.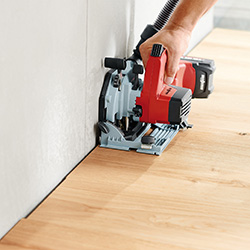 Perfect edging: the circular saw's spacers enable you easily to make exact expansion joint cuts with widths from 13 mm (1/2 in.).