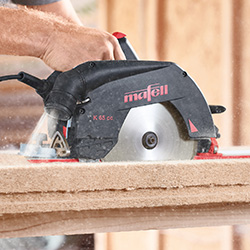 The chip management system was designed and optimized for cutting fiberboard. The superb chip removal system offers substantial benefits, including when executing plunge cuts in the fiber direction.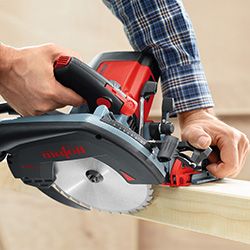 The pivoting guard is retracted quickly and easily by means of a lever for convenience and safety when executing bevel and plunge cuts.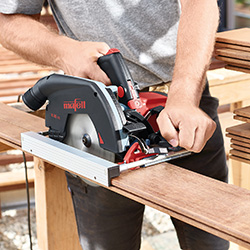 Using the MAFELL guide tracks or the parallel fence included in the delivery scope, which is graduated in millimeters, decking boards for instance can be made to fit exactly.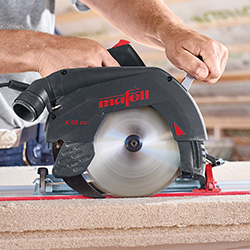 Dispensing with a detachable riving knife, the FLIPPKEIL permits reliable, convenient and straightforward plunge cutting.