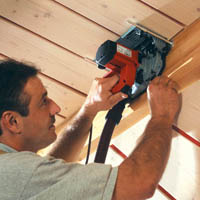 No problem: shadow gaps with a gap width of 13 mm and above.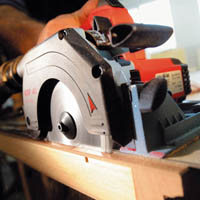 A handy machine combined with a guide rail ensure high precision, as shown when cutting doors to length.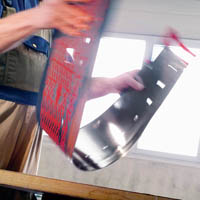 World first: the special steel guide rail can be rolled up to save space.
Everything you need for the KSP 40 Flexistem is immediately to hand in the practical MAFELL-MAX carrying case.