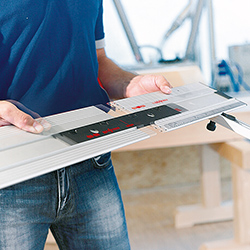 The angle fence can be attached to all F-type guide rails with the adapter. Simply attach, adjust and lock the adapter.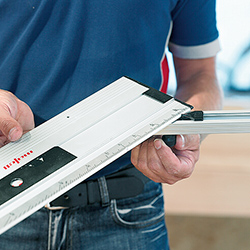 Set the angle required for the cut by referencing the large legible scale, and lock the fence.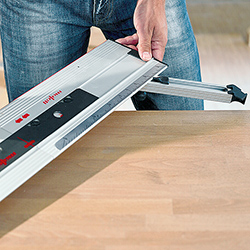 Place the assembled unit, comprising the angle fence and guide rail, on the workpiece.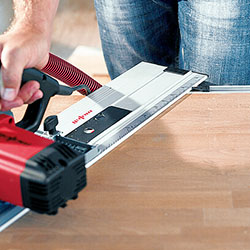 Cut the workpiece at the exactly set angle.