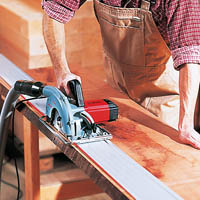 Always ``on track´´ with the MS 55 and the MAFELL guide rail system.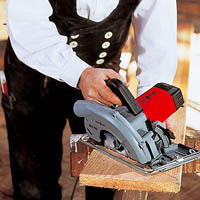 The angle can be set exactly and fixed on the scale between 0° and 45°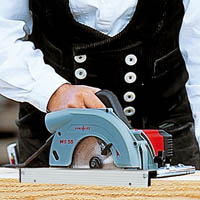 Instead of the double support, the MAFELL parallel guide fence can be used. This is available as an optional accessory.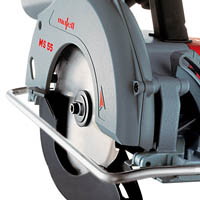 The stable solid material bar serves as an additional support and as protection for the user and the machine.