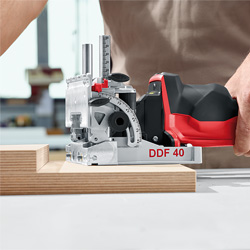 The DDF 40 is a slimline machine with a flat baseplate. It produces practical dowel joints with the ease of handling associated with conventional jointers.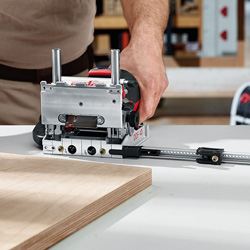 The patented alignment system with spring-loaded stop pins in the baseplate has simply been adapted for the new side fence set SA 320. It allows pairs of holes to be drilled a long distance from the reference edge, and repeated, very easily without any need for marking.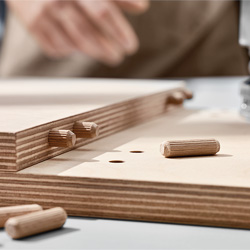 The proven technique of using dowels in pairs rules out the risk of any twisting movement between the two pieces once they are joined. It also holds the pieces in alignment.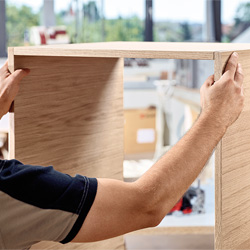 A distance of 32 mm between hole centers is an everyday standard for professionals. While other jointing systems always call for additional tooling, the DDF 40 also enables users to produce rows of holes, and holes for hardware, with a spacing of 32 mm. Entire furniture items are therefore easy to assemble.