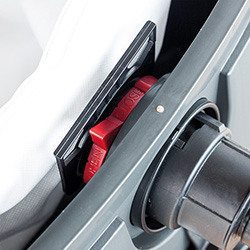 New rotary vane at the outlet connection which will also allow the use of PE disposal bags in the future.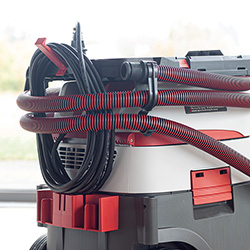 New additional function: Easier and safer hose winding due to integrated cable hook with plug locking device at the adapter plate.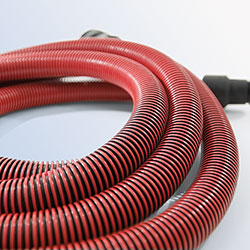 The hose is antistatic. The user is thus protected against electrostatic discharges (electric shock), and dust residue is less likely to cling to the hose.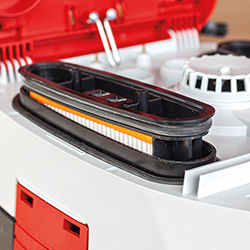 The particularly effective filter system with automatic filter dedusting has been specifically adapted to the work with power tools.