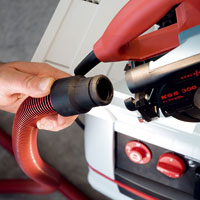 Clean and easy: the hose connector with 35 mm soft cone allows not only MAFELL power tools to be connected simply, but other makes too.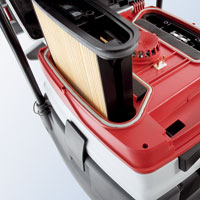 The new type of filter system, which is especially efficient, has been designed specifically for use with power tools.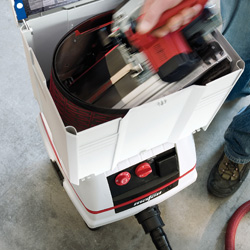 The T-MAX case con-taining a power tool can easily be mounted on the S 25 M or S 50 M for transportation.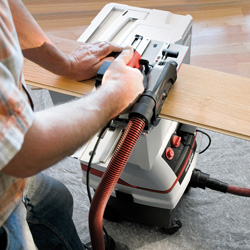 Once secured to the appliance, the T-MAX can serve as a bench for small workpieces.