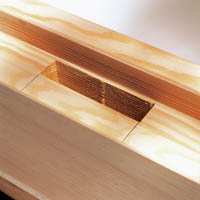 Mortising lengths of 78 mm (3 1/16 in.) and mortising widths of 16 mm (5/8 in.) are possible with one cut. Wider and longer slots can also be made to the exact millimetre by following up with the SKS 130.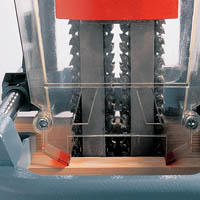 The chain bars are maintenance-free and do not need to be re-greased.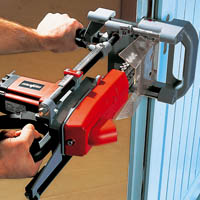 No longer a problem: quick, precise lock mortising is now possible on a mounted door.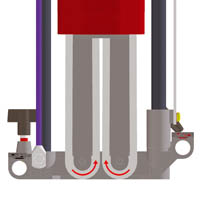 Two special mortising chains in opposite directions ensure tear-free work and optimum chip flow.