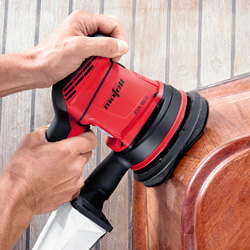 The compensating soft interface pad enables you to produce an outstanding finish on concave and convex surfaces. The foamed material smoothes out any unevenness and ensures consistent sanding outcomes.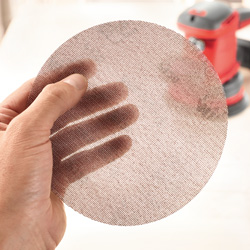 Abranet® abrasive mesh is setting new standards. Around 24,000 perforations in the sanding disc facilitate extremely efficient dust extraction. Among the other benefits are a prolonged disc service life.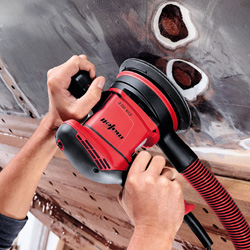 For coarse sanding, the EVA 150 E/5 is the ideal choice. The 5 mm stroke and a speed of 12,000 rpm represent the perfect combination for this kind of work.