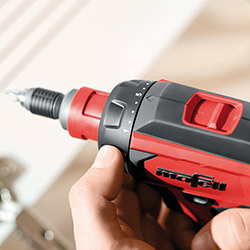 The 20 torque settings are easy to select with the locking collar.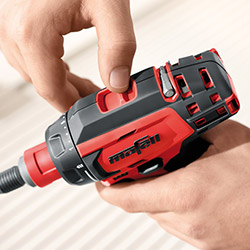 Maximum torque of 34 Nm makes the A 10 M a highly capable all-rounder.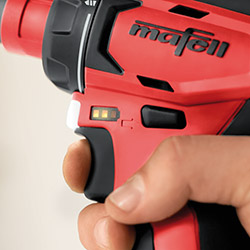 The battery charge indicator is situated on the side for permanent visibility.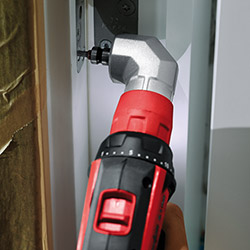 Thanks to the clever angle head, screws can be tightened easily, even in confined spaces.